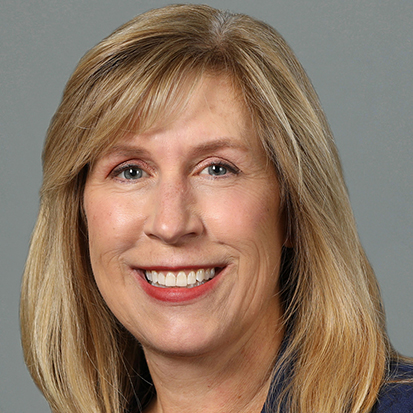 Dr. Lynn Kepp
Vice President, Executive Communications and Project Management Office

Dr. Lynn Kepp is the Vice President, Executive Communications and Project Management Office at AVID Center where she works closely with the CEO, COO, and Executive Team to enhance and improve internal communication, ensure accurate and timely Board communication and support special projects. She oversees the AVID Project Management Office that implements project management best practices for the benefit of the organization in a way that encourages collaboration, standardization, and overall improvement in project results across the organization.

Lynn comes to AVID after sixteen years at New Teacher Center (NTC). At NTC, Lynn was a member of the Leadership Team and held a variety of roles including the Sr. Vice President of Strategic Partnerships, Sr. Vice President of Professional Services, Director of Online Professional Development, a founding developer of the e-Mentoring for Student Success program, and a professional development presenter.

Prior to joining NTC, Lynn was the Coordinator of the Credential Programs at UC Santa Cruz. She has a Doctorate in Education from UC Riverside with a research focus on Teacher Development and has a Master's in Science Education from Cal State Fullerton. She spent the first decade of her career as a high school science teacher and a district mentor.