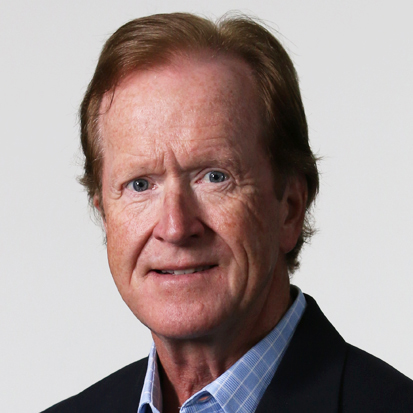 Dr. Monte Moses
Board Chair, May 2014 to February 2017

Dr. Monte Moses is an educational consultant and speaker. Prior to starting his private consulting firm, Dr. Moses was the superintendent of the Cherry Creek School District in Colorado. He also served as a school administrator in Littleton, Colorado; Garland, Texas; and Casper, Wyoming, and he was a professor of education at Murray State University in Kentucky.

Dr. Moses is the author of two books, and his articles on subjects pertaining to leadership and organizational improvement have appeared in numerous journals. His recent articles have been influential in shaping the debate about NCLB and high school reform. He has served on numerous panels and commissions at the state, national, and international level. Some of them include the Colorado Race to the Top committee, the AVID Center Board of Directors, ASCD advisory board on the whole child, Colorado P–20 Council, the Western States Benchmarking Consortium, advisory boards for ACT and the College Board, and consultant to the East Asia Regional Council of Schools.

Dr. Moses has received numerous awards, including the Governor's Award for Educational Excellence, Administrator of the Year from the Association of Office Professionals, and AASA National Superintendent of the Year in 2005. He comes from a family of educators. His wife, Kathy, is Professor Emeritus at the University of Northern Colorado. Dr. Moses' brother Mike served as Texas Commissioner of Education and superintendent of several Texas districts, and their father Morgan was a prominent school leader in Texas for many years. They have many spirited conversations about education when they are not discussing football or golf. Dr. Moses and Kathy have a daughter, Megan, who is attending college.

Dr. Moses earned an undergraduate and master's degree from Stephen F. Austin University, and a Ph.D. from Vanderbilt University, where he was recognized as a Peabody Scholar. Dr. Moses is committed to the profession, and enjoys working with diverse groups to improve our system of public education. When he is not busy working on education and civic projects, he enjoys fly-fishing, skiing, and playing golf.