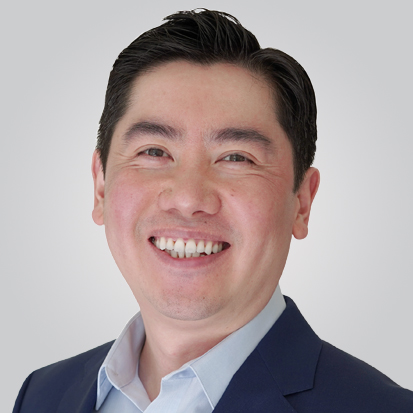 Thuan Nguyen
President and Chief Operating Officer

Thuan Nguyen joined the team at AVID Center as executive vice president in January 2016, and was promoted to Chief Operating Officer in 2018. In 2021, Mr. Nguyen was promoted to President and Chief Operating Officer. Mr. Nguyen oversees the implementation of AVID's strategies and initiatives and technical operations, products, and services, and is responsible for AVID's digital strategies.

He brings to AVID more than 20 years of experience in education. He has had executive roles in IT, instructional technology, safety and security, environmental services, communications and public relations, and building operations and served in interim executive roles in human resources, payroll, accounting, and finance.

Mr. Nguyen was named a Computerworld Honors Program Laureate in 2008, was selected as one of the National School Boards Association's '20 to Watch' for 2008, and was named as one of the 100 most important people in education technology as part of Tech & Learning's 30th anniversary celebration in 2010. He has also worked on two projects permanently archived in the research collection of the Smithsonian Institute's National Museum of American History.

In 2013, Mr. Nguyen's work received recognition from The Center for Digital Education, The National School Public Relations Association, The One-to-One Institute, and Project RED for web technologies, branding and communication to the community, student technology, and a one-to-one project. His team also received the national CoSN Team Award and was recognized by the National School Board Association in 2014. In 2015, he was honored by the Northwest Council for Computer Education (NCCE) as the Outstanding Technology Leader of the Year.

Mr. Nguyen currently serves on the board of International Society for Technology in Education (ISTE). In the last few years, Mr. Nguyen has created new products and services for thousands of educators, established one-to-one programs for thousands of students in multiple states, managed the construction of a megawatt data center, and developed and implemented technology plans in numerous school districts.

Mr. Nguyen has also served on advisory boards for Absolute Software, Adobe Systems, Cisco Systems, HP Systems, Microsoft, and SchoolCIO. His leadership has been profiled in Tech & Learning by HP and Intel, Education Week, The Atlantic, GeekWire, and other publications. He has also presented at numerous local, national, and international conferences on technology best practices.

As a former refugee and ELL student, Mr. Nguyen brings a unique perspective to his work and is personally driven to ensuring that today's students have opportunities for success through technology. This personal mission and perspective fit perfectly with AVID's culture and commitment to closing the opportunity gap.