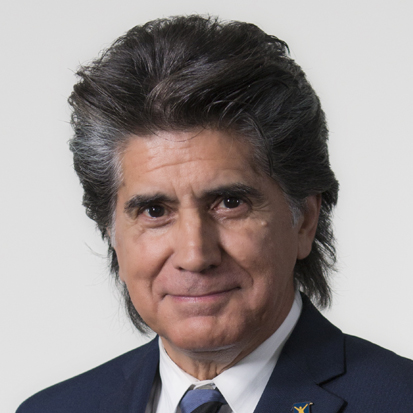 Dr. Edward Lee Vargas
Chief Evangelist & Strategic Partnerships Officer

Dr. Vargas joined AVID Center after serving as superintendent in large urban school districts in California, New Mexico, Texas, and Washington, where he received numerous awards for outstanding leadership from the school districts, as well as the County of Los Angeles Board of Supervisors, city mayors, the legislative branch of the California State Assembly, and a special congressional recognition from members of the U.S. Congress in Washington, D.C. He was honored as State Superintendent of the Year in California (2006) and Washington (2014). After being named Superintendent of the Year in California, he was recruited to the Stupski Foundation as a "Superintendent in Residence," where he coached other system leaders around the country.

Most recently, Dr. Vargas served as superintendent of the Kent School District, the fourth largest district in the state of Washington and one of the most diverse districts in the nation, with more than 135 languages spoken by students and families. In Kent, Dr. Vargas was widely regarded as a critical part of the district's innovative approaches and success in improving test scores, increasing graduation rates, advancing technological integration, and significantly increasing parent and community engagement.

Dr. Vargas is a nationally recognized speaker on leadership for creating high-performing school systems grounded in equity and excellence for all. He is also a Distinguished Lecturer on "School System Readiness to Transform," keynoting numerous state and national conferences, including the National Blue Ribbon Schools Awards Ceremony in Washington, D.C. on 21st Century Skills, speaking at USA–China Educational Symposiums in China, and presenting at Microsoft's Global Forum on Technology in Prague, Czech Republic (2012), and Barcelona, Spain (2014).

Dr. Vargas received his master's degree from the University of New Mexico in Educational Diagnosis and a doctorate from the University of Washington in Leadership and Policy. He served as president in 2014–2015 for the Association of Latino Administrators and Superintendents (ALAS), and in 2017 he was named the ALAS Outstanding Educator of the Year.