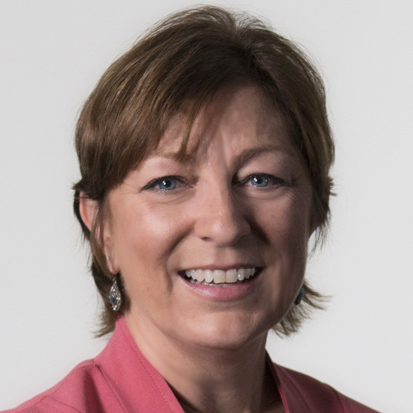 Michelle Mullen
Executive Vice President

Michelle Mullen oversees learning programs, products, and services, including K–12 and higher education curriculum, English learner and STEM support, publications, AVID for Higher Education, professional learning, leadership development, events, and AVID National Demonstration Schools. These teams support schools and districts with program resources and learning experiences, including AVID District Leadership training, National Conference, Summer Institute, and AVID Path to Schoolwide training, to ensure quality AVID implementation, educator engagement, and student achievement.

Ms. Mullen previously served as AVID's National Director of Curriculum Initiatives, leading the implementation and expansion of AVID's English learner college readiness work across the country and supporting the development of AVID's blended learning approach. She has a long history with AVID, starting as an AVID teacher and coordinator in 1991, and then working as a district mentor teacher, curriculum writer, staff developer, consultant, and finally as director with AVID Center in 2012.

Prior to joining AVID Center, Ms. Mullen was the director of the Single Subject Credential Program and instructor in the College of Education at California State University San Marcos from 2000 to 2006. While at the university, she helped conceptualize and develop an integrated and forward-thinking teacher preparation program that included partnerships with local high schools, a focus on action research, an interdisciplinary approach to curriculum design, and blended learning. She also launched the part-time credentialing program geared to professionals seeking a career change into education, developed and published a guide for literacy in mathematics and a CSU-wide principles of secondary literacy guide, and contributed to a secondary teacher education textbook.

Ms. Mullen received her master's degree in Curriculum and Instruction, her B.A. in English, and her teaching credential from the University of San Diego, and her administrative credential from California State University, San Marcos (CSUSM); she was also Nationally Board Certified in English from 2002 to 2012.

Ms. Mullen believes passionately in the potential of our young people and she is energized by work that builds student and educator capacity, opportunity, and hope. In addition to her work at AVID Center, she is a long-time volunteer with Girl Scouts San Diego, her local YMCA, and within her local educational community. With her husband, she is also raising two daughters.