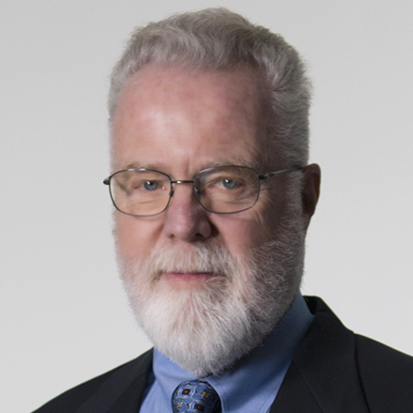 Dr. Stephen L. Weber
Board Chair, February 2017 to February 2019

Dr. Stephen L. Weber, President Emeritus of San Diego State University, provided dynamic leadership to an institution that ranks among the largest in the nation. Educated as a philosopher, President Weber began his tenure at SDSU in July 1996. Shortly thereafter he initiated a broad-based dialogue intended to set the course for the university's future. That "Shared Vision" moved SDSU boldly forward: reinforcing academic excellence, nurturing students, honoring diversity and social justice, carefully stewarding resources, and further developing global programs.

A champion of community involvement as well as academic excellence, Dr. Weber was an advocate for community service. Leading by example, he is a past chair of the American Association of State Colleges and Universities Board of Directors; and he co-chaired Partners for K–12 School Reform. Dr. Weber spearheaded nationally acclaimed programs with Price Charities to create the City Heights Collaborative, a comprehensive K–12 public education program serving students in the economically low-income and culturally diverse community of City Heights. SDSU also partnered with the Sweetwater Unified High School District to provide a clear pathway to higher education, increasing its students' college-going rate by 120 percent over 10 years.

Dr. Weber served on the board of governors of The Peres Center for Peace and served on the San Diego Regional Economic Development Corporation (EDC). He was also a board member of Biocom, San Diego's regional life science association. Dr. Weber was a member of the community advisory council for San Diego Gas & Electric (SDG&E). He is a member of the San Diego Rotary Club, an honorary director of the Japan Society of San Diego and Tijuana, and an honorary advisor to the Asia Desk of the San Diego World Trade Center.

Dr. Weber served on the NCAA Board of Directors and is a former member of the NCAA Executive Committee. In addition, he served on the Presidential Oversight Committee for the Bowl Championship Series. Prior to his tenure at San Diego State University, Dr. Weber served as Interim Provost of the State University of New York (SUNY); he previously served seven years as president of the SUNY Oswego campus. Prior to that, he was vice president of academic affairs at St. Cloud State University in Minnesota, dean of arts and sciences at Fairfield University in Connecticut, and assistant to the president of the University of Maine. While a faculty member at the University of Maine, he was recognized as the outstanding professor in humanities.

Dr. Weber's many awards include an honorary degree from Beijing Capital Normal University and distinguished alumnus at his alma mater, Bowling Green State University. In 1997, the San Diego Mediation Center honored him with its Peacemaker Award. In 1999, Dr. Weber received the Executive Director's Award from the San Diego Education Association and the Gold Key Award from the San Diego Hospitality Association. He was recognized as a Leader of Vision by the League of Women Voters of San Diego in 2000. In 2008, he received the Diogenes Award from the Public Relations Society of America, recognizing his honesty and forthrightness. In 2009, Dr. Weber was honored with the American Lung Association Clear Skies Award for SDSU's cooperation with the Metropolitan Transportation Service's SDSU trolley center. In 2010, the Copley Family YMCA's 28th Annual Civic Tribute honored him for his service, devotion, and contributions to the San Diego Mid-City community. In 2011, Dr. Weber was honored by the San Diego Regional Chamber of Commerce and presented with its 2010 Regional Unity Award for his community service and civic engagement.

Born in Boston, Dr. Weber is a graduate of Bowling Green State University with a B.A. in Philosophy. He received his Ph.D. in Philosophy from the University of Notre Dame in 1969 and is the author of numerous articles on philosophy and higher education.